Please note that a Youtube Tutorial doesn't apply for Gecko 5, as soon we will release a new tutorial for Gecko 5. 
Update: September 29, 2020
We spent a busy month developing and setting up demo stores on Gecko 5. On September 29, we have officially released Gecko version 5.0.0. Here are some answers to your questions about Gecko 4 and Gecko 5.
1- Can I update from Gecko 4 to Gecko 5
Unfortunately not because these are two completely different versions of Gecko. Gecko 5 is like a brand new and more optimized theme so if you want to update you have to set everything up again on Gecko 5.
 2- Can I migrate previous custom jobs to Gecko 5?
Unfortunately not because as I explained, this is a brand new version so you cannot migrate previous work, it requires a redo of everything. Anyway Gecko 4 is stable and I recommend keeping everything the same if you don't want to update, it will take quite a while in terms of setup.
3- What is the difference between Gecko 4 and Gecko 5?
In terms of features, Gecko 4 and Gecko 5 are not much different. Gecko 5 will support video thumbnail and 3D by Shopify, while other features are quite similar but will differ in how to configure them. The biggest difference between the two versions is the core, we redeveloped the Gecko 5 with new technology that allows you to customize things more flexibly and with better speed. If you have time, you might also consider rebuilding the store with Gecko 5 because it's quite flexible, you can finish the store in one working day.
---
Update: September 1, 2020
The update takes longer than expected since it took us quite a while to design some new demos for Fashion so we're working hard to release Gecko 5 in mid-September. It's really worth the wait, here are some pictures of Gecko 5 
---
Hello our lovely customers, Gecko has been released for 2 years 5 months. During this period, Gecko has sold more than 4,000 sales with an average of 4.98 based on 307 ratings. Currently, Gecko is one of the 10 best-selling Shopify themes on ThemeForest and Gecko also makes one of the most flexible themes on the market.
 Gecko is introduced by a lot of articles from Envato Tuts + like
In 2017-2018, we built Gecko with the latest technology such as Shopify sections and updated many built-in features to help our customers save up to $ 2500 / year for Shopify apps. Gecko is very smooth, flexible and super easy to use. If you are a website agency, you can easily use Gecko to start a new project, which is why many customers buy a lot of Gecko licenses, some say they are like our fans (lol).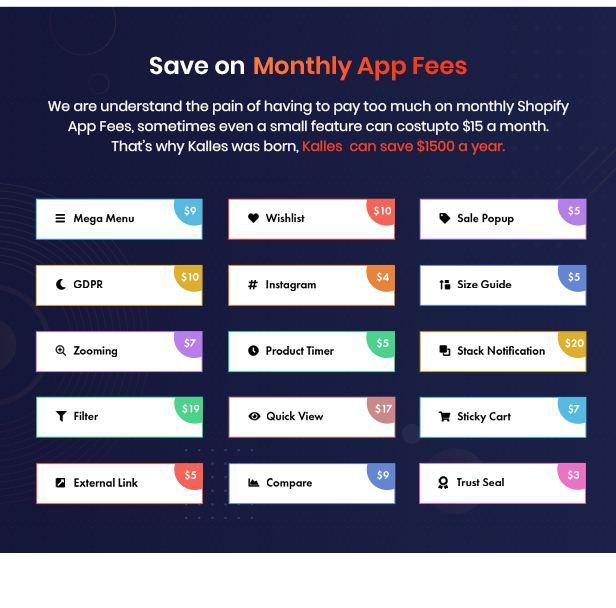 As you know, now it's 2020 and a lot of new updates since we developed Gecko, it's not fast enough or meets our flexible needs, we want Gecko even faster and more flexible. If this is achieved, it is the beneficiaries who are Gecko's customers (you are). So … I wrote this blog post to announce that we are developing a completely new version of Gecko … Super fast, super flexible and updated monthly.
Because the new version is completely different, you cannot update from Gecko 1, 2, 3, 4 to Gecko 5. Gecko 5 is a completely new theme and if you want to use Gecko 5, you must configure every stuff from scratch, like building a new store with a new theme. We also can't move all the custom jobs that have been done in Gecko 1, 2, 3, 4 in the past, so sorry about that. But … we still support the old version of Gecko in the process of using and fixing bugs for this version. We will not upgrade this version anymore and only keep it stable with the current version.
We are working hard to release Gecko 5 in July 2020 or early August 2020. You can expect Gecko 5 to be much better and you will have a great store with lots of features and super fast loading. After the release of Gecko 5, in the download package from ThemeForest, we will add 2 versions: Gecko 4.4 and Gecko 5, maybe we will keep Gecko 4.4 until this year and from next year (2021), only Gecko 5 package in the download file.
I don't know if you will be happy or sad about this information but I hope that you will continue to use Gecko. Please believe that we will make Gecko better every day as a thank you to those customers who have trusted and used The4's service.
For any question, you can post in this article and we are happy to answer your concern.
Thank you